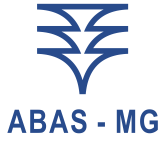 The Brazilian Association of Groundwater – ABAS is a non-profit technical-scientific entity, founded in 1978, headquartered in São Paulo, currently bringing together about 1,200 associates throuout Brazil, interested in studies, research, technology, preservation and groundwater development. Its operations are regionalized through the nucleus: Amazonas, Pará, Ceará, Pernambuco, Bahia, Minas Gerais, Rio de Janeiro, Paraná, Santa Catarina, Rio Grande do Sul and Midwest of Brazil.
The main objectives that guide ABAS actions are:
Promote and disseminate studies, research and works, through publications and news referring to groundwater.
Hold congresses, symposia, seminars and conferences, aiming at the dissemination of technical works. Constitute commissions and promote specific meetings for the analysis and debate of matters related to groundwater.
Study and propose to the appropriate bodies the procedures, norms, standardization, regulation and legislation of interest to the sector, for the development and conservation of groundwater.
Keep the exchange and cooperation with similar companies and public and private entities whose activities are related to water resources and environment.
ACHIEVEMENTS
With the objective of spreading technical and scientific knowledge, seeking the development of new technologies for the rational use and preservation of underground water resources, ABAS-MG has, since its foundation, promoted courses, lectures, seminars and congresses.
In the past twenty years, the following events have been held:
Seminar on Karstic Hydrogeology and Groundwater Granting in MG – July – 2019
II Latin American Symposium on Groundwater Monitoring – April 8-11, 2018
Hydrochemistry Workshop for Groundwater Waters: Collection, Analysis and Interpretations – August 2016 – Belo Horizonte- MG;
XVIII Brazilian Congress of Groundwater / XIX National Meeting of Well Drills – October 2014 – Belo Horizonte- MG;
International Aquifer Recharge Seminar – June 2012- Belo Horizonte – MG;
II Symposium on Mining and Underground Water Resources – May to June 2010 – Belo Horizonte-MG;
Geophysical Well Profiling Course Applied to Hydrogeology and Mining – October 2008- Belo Horizonte- MG;
Groundwater Planning, Sampling and Remediation – July 2008 – Belo Horizonte – MG
Pumping Test Course for Aquifer Assessment – May 2008 – Belo Horizonte- MG
II SASMA – November 2007 – Belo Horizonte – MG
Seminar on New Technologies for Tubular Wells – September 2006 – Belo Horizonte – MG;
Mathematical Modeling of Flow and Transport in Groundwater – May 2006 – Belo Horizonte – MG;
I Latin American Symposium on Groundwater Monitoring – April 2006 – Belo Horizonte – MG;
Geophysical Well Profiling Course Applied to Hydrogeology – March 2006 – Belo Horizonte – MG;
Procedure Course for Obtaining Water Use Rights Grant – July to December 2005, in the cities of Varginha, Diamantina, Uberlândia, Divinópolis, Ubá, Governador Valadares and Montes Claros;
Course: The Groundwater Quality and Its Protection – July 2005 – Belo Horizonte – MG;
Groundwater Quality and Protection Course – April 2005 – Belo Horizonte – MG;
BIENNIAL BOARD 2019/2020
Flávio Vasconcelos – President – [email protected]
Carlos Alberto de Freitas – Vice President – [email protected]
Rafael Cavalcanti de Albuquerque – General Secretary – [email protected]
Danilo Carvalho de Almeida – Treasurer – [email protected]